New ECOFT impeller diameter 280
Get a better efficiency and an easier control thank to new ECOFIT centrifugal E-Wheel diameter 280 EC fan.
A better efficiency thank to the E-Wheel impeller diameter 280 for our backwards centrifugal fans.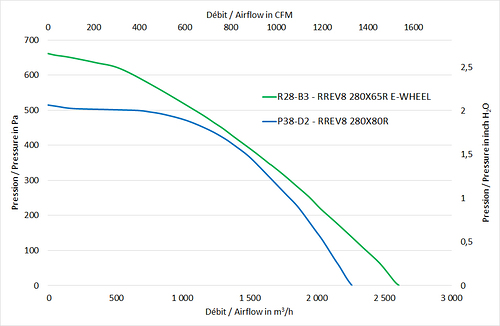 An easier control thank to the motor with electronic commutation type V8.