Our daily use of the Internet has necessitated the creation of numerous data centers. They produce a lot of heat and must have a cooling system.
An important part of the energy consumption of these data centers is attributed to the ventilation systems. It is therefore important to find solutions for ventilation that consume less energy.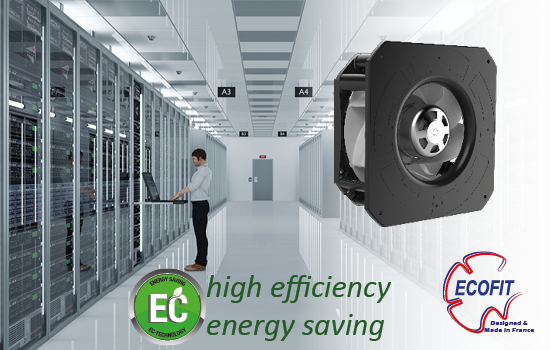 The electronics integrated in the fans allows an intelligent control of their rotation speed.
The efficiency is optimized in real time according to the needs, and the energy consumption is reduced to the minimum required.
Save energy with the EC ECOFIT centrifugal backward fans.